I would like to introduce how to adjust slide rack.
It easily to adjust without rattle and slide rack move smooth structure, please refer next instruction to adjust.
Step 1
Screw tight center bearing then unscrew about half turn.
Step 2
Move adjust screw slowly to make slide rack move smooth with no rattle. On this time, the point is to make slightly having rattle.
Step 3
Finally, tight center bearing screw and check slide rack move smooth without rattle. If slide rack move heavily or having too much rattle, start over from Step 1.
When adjusting correctly, it will keep good condition.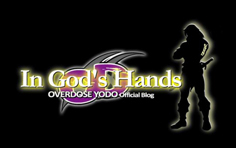 「Yodo's Official Blog Page (Japanese)」