Adjustable Rear Upright is the one of recommend parts use with Adjustable Rear Suspension Arm Type-2.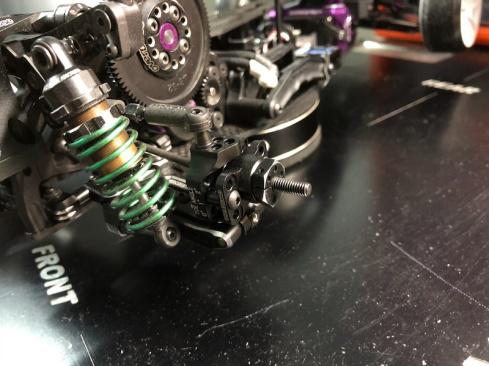 Possible to change toe angle with upright also, available to adjusting treads with spacer.
And here is a trick.
Install upright base to reverse. This will change treads 2mm wide without spacer.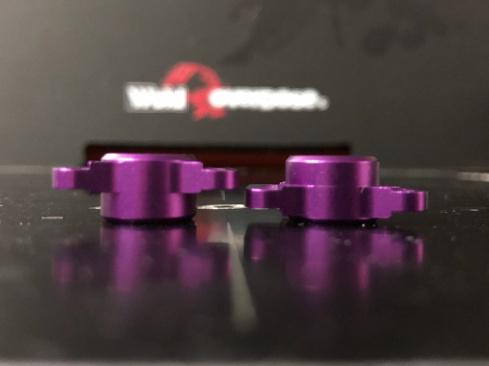 This is recommend to user which doesn't like to use spacer.
As you may know please be careful to install upright base upside down, it will change axle height.