This is first time including pinion and spur gear on OD kit.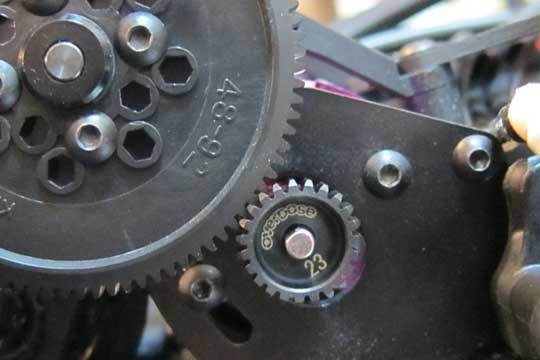 Spur gear : 92T(48 pitch)
Pinion gear : 23T(48 pitch)
The final reduction ratio is will be 13.00.It is set to low gear for driving at various circuit. Adjusting gear ratio for your major circuit will change property and characteristics of machine.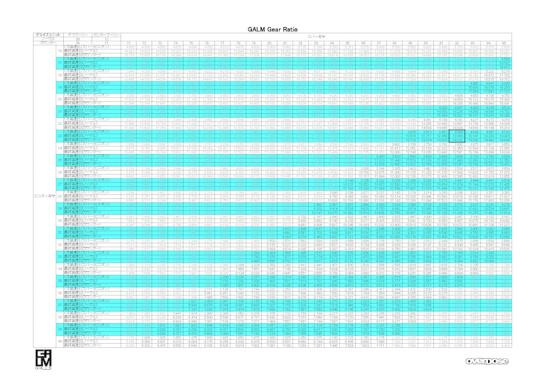 We upload gear ratio chart to homepage. please check chart and manifest GALM potential.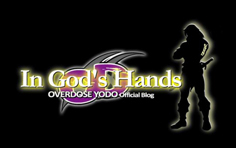 「Yodo's Official Blog Page (Japanese)」